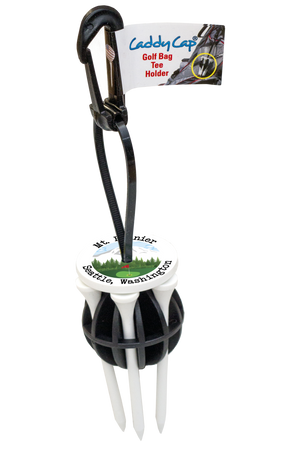 CaddyCap - Mt. Rainier Seattle Washington - Unique Golf Gifts!
Sale price Price $ 11.95 Regular price
Our golf tee holders are unique golf gifts that golfers love! This design features Mt. Rainier in Seattle, Washington, making them cool golf accessories for anyone who lives, works, or plays within view of this majestic mountain. Order these golf accessories online today!
Six golf tees included.